Rocket City VR Game Truck Reservations
We bring virtual reality gaming for large groups to you!
DUE TO THE SIZE OF OUR TRAILER, WE DO REQUIRE A MOSTLY
LEVEL STREET, PARKING LOT, OR DRIVEWAY TO PARK THE TRAILER.
If you would like to reserve a time outside
of our normal hours, we can accomodate.
Available 7 days a week!!
Please call us at 256-426-9635.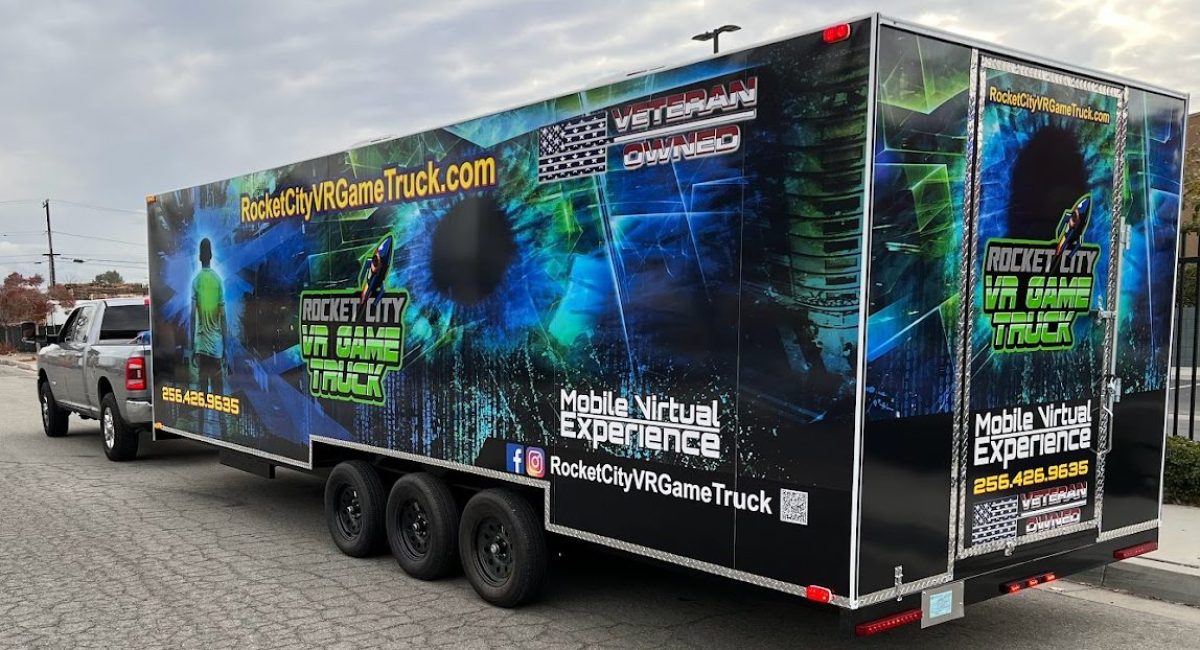 Within 30 minutes of Huntsville (3015 Governors Dr SW)
$100 per additional hour
2 hours on site

Attendant at trailer at all times

Five (5) stand-up VR stations

One (1) racing simulation VR station

One (1) flight simulation VR station
Rest of North Alabama including Birmingham
$100 per additional hour
2 hours on site

Attendant at trailer at all times

Five (5) stand-up VR stations

One (1) racing simulation VR station

One (1) flight simulation VR station